Despite being a grave medical condition, I would like to share with you a few hints on how to treat diabetes naturally. Diabetes can be managed effectively with regular exercise, good eating and various natural home remedies so here are some home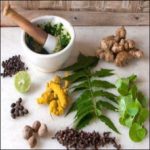 remedies for diabetes that every diabetic can use to keep fluctuations of blood sugar level under control.
1.
Bitter Gourd (bitter melon)
Bitter gourd prevents insulin resistance and also helps increase the secretion of pancreatic insulin.  

Drink a glass of bitter gourd juice each morning for at least two months. You can also increase a dish made of bitter melon in your diet on a daily basis.
2. Cinnamon
Powdered cinnamon lowers the blood sugar level because it contains bioactive components that stimulate insulin activity.

 Add 1 tablespoonful of cinnamon to a glass of warm beverage preferably warm water and drink it daily
 3. Fenugreek
Fenugreek is a great home remedies for diabetes. It lowers blood sugar levels and improves glucose tolerance due to its hypoglycaemic properties. It also slows down the absorption of sugars and carbohydrates because it is high on fiber.

  Add two tablespoons of powdered fenugreek to a glass of milk. Drink it on an empty stomach every morning.
4. Indian Gooseberry 
Indian Gooseberry (Amla) is very rich in vitamin C which promotes proper functioning of the pancreas.

 Mix two tablespoon of amla juice in a glass of water and drink it each morning on an empty stomach.
5. Black plum (Indian Black Berry/jambul)
Indian black berry helps in controlling the blood sugar level because it contains hydrolysable tannins, ellagic acid and anthocyanins.  

  Make a powder of dried black plum seeds and eat the powder twice per day. You can also include the fruit in the market whenever it is available.
6. Mango leaves
The tender mango leaves treat diabetes by regulating the level of insulin in the blood and improving blood lipid profiles.

  Dry the tender mango leaves in a shade before grinding them into a fine powder. Eat half a tablespoon of the powdered mango leaves twice per day.
7. Curry leaves
Curry leaves help reduce the rate at which starch is converted to glucose in diabetics. Moreover, they reduce the levels of bad cholesterol and obesity.  

 Chew a few (about 10) fresh curry leaves every day in the morning. Continue this treatment for about 4 months for best results.
8. Aloe Vera
Aloe Vera contains phytosterols that have an anti-hyperglycemic effect.

  Mix 1 tablespoon of Aloe Vera with 1 tablespoon of ground bay leaves and a tablespoon of turmeric in a glass of water and drink the solution twice per day.
9. Guava
Due to the fiber content and vitamin C, eating guava is n effective measure of regulating the blood glucose level.

  You can incorporate the fruit in your daily diet and always ensure it is peeled.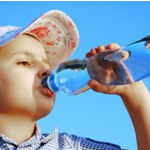 10. Water
Water mobilizes the sugar content in your blood so that it can be taken in by cells and organs to be used as a source of energy. Moreover, water flushes out excess sugar and toxins and lowers the risk of other complications and ailments that are associated with diabetes.

  Drink 2.5 liters of water every day.  
11. Sunlight
Sunlight helps improve the functionality of vitamin D which is vital for the production of insulin.  

  Moderate exposure to the morning sunlight for a few minutes is essential for a healthy life.
12. Neem Margosa leaves
Neem is very beneficial to diabetics mainly due to its anti-hyperglycemic effect. These leaves also boost insulin receptor sensitivity.

  Crush the tender shoots and leaves of the neem plant and strain to get 1 tablespoon of neem juice and have this on an empty stomach every day in the morning.
13. Holy Basil Leaves
The leaves of holy basil which is also commonly known as tulsi are composed of essential oils and antioxidants which help stimulate proper functioning of beta cells of the pancreas.

  Crush a few basil leaves to get 1 tablespoon of juice and have this on an empty stomach every day in the morning.
14. Lady's finger (Okara)
Lady's finger is very rich in magnesium, vitamins A, B6, K, C, soluble fiber and zinc making it an excellent stabilizer of blood sugar.

  Slit the lady's finger vertically to get two long pieces. Place the pieces in a glass of water and let it soak overnight. Drink the water in the morning every day. You can also eat the vegetables raw.
15. Flax seed
Flax seed is very rich in protein, essential omega 3 fat ALA (alpha-linolenic acid) and lignans which are plant compounds that function as antioxidants. The high fiber content helps in absorption of sugars and fats.

   Add 1 tsp of flax seed powder in a glass of mild of water and have it with breakfast. You can also add flax seed powder to soups, gravies and breakfast cereal.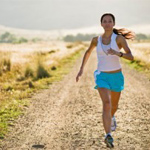 Manage your diabetes naturally if you can! It is vital for diabetics to exercise regularly, as it also helps to regulate blood sugar levels.
These home remedies for diabetes, can help to manage and control diabetes effectively.