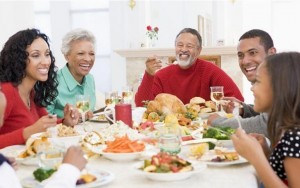 Sugar free desserts for diabetics may seem like a myth, and at the same time godsend for diabetics.
Unfortunately, many diabetics believe that a healthy diabetes diet plan simply cannot include having great dessert. This is not the case, with desserts that both taste great and are sugar free.
Using Fruits to Create Sugar Free Desserts for Diabetics
Fruits are great ingredients for making low carbohydrate desserts which are delicious and nutritious. The sweetness in the dessert comes from the fruit, but there is an added benefit; the fruits aid your digestion since they are also rich in fiber. This fiber also helps to stabilize your blood sugar levels.
Some of the more favorable fruits to be used for dessert include:
Raspberries
Strawberries
Blueberries
Sample Menu of Sugar Free Desserts for Diabetics
A great option for dessert is having pudding. If you love having pudding, you may want to try making bread pudding with orange or chocolate.
The ingredients are:
Two cups of whole wheat bread, cut into bite size pieces
Half a cup of semi sweet chocolate chips
One and a half cup of egg substitute
One cup of low fat milk
One fourth of a cup of sugar substitute
One table spoon of cinnamon and a table spoon of orange zest
Simply prepare and spray eight custard dishes with nonstick cooking spray. Mix the ingredients together and then distribute the mixture evenly into the custard cups and then put them into an oven that has been preheated to 325 degrees Fahrenheit.
The total cooking time for this sugar free pudding is forty five minutes.
After the pudding has cooked, let it cool for a little bit before serving this excellent example of a great sugar free dessert for diabetics.
Keeping track of Ingredients for Sugar Free Desserts through the Glycemic Index
If you want to maintain a good diabetic meal plan, remember to check the glycemic index (GI) of the ingredients used to create your dessert. The glycemic index shows how certain carbohydrates are digested in the body and form glucose. If carbohydrates in a certain ingredient has a low GI (55 or less), they will be digested slower than those with higher GI and are better for people with diabetes.  To give you an idea of what we are talking about so you have a better idea of what you can use in your desserts, some example of the best low GI foods are:
Bran cereals,
Oatmeal
Barley