From medications and blood sugar readings to physical activity and meals, it's particularly essential for diabetes patients to keep track of lots of important information. Although such information can be recorded with pencil and paper, diabetes management apps may be able to simplify the lives of diabetes patients by giving them a convenient place to log their data, set goals, track progress and see patterns.
Poor glucose control can lead to long-term diabetes, macro and micro-vascular complications leading to higher mortality and morbidity. Therefore, anything that makes your life easier is a win.
Moreover, research shows that using smartphone diabetes apps to keep track of information can keep you in touch with your diabetes and improve your health. You'll be more engaged with your diabetes and that is the main goal.
With increasing number of smartphone users globally, research shows that it's possible to apply smartphone app technology to help diabetes patients better manage their condition. In this review, we explore the use of digital health and newer technologies in diabetes self-management to improve diabetes-related outcomes.
Glucose Buddy Diabetes App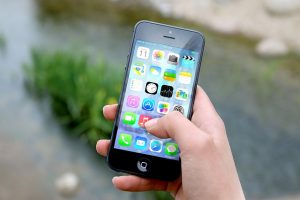 This app guides you through the activities of monitoring and recording glucose, carbohydrate intakes, exercise, AIC results and medications and allows data to be synchronized online to glucosebuddy.com (the Diabetes Buddy Website). It's for both type 1 and type 2 Diabetes patients. Glucose Buddy offers reminders to take your meds and check your blood glucose at specific time intervals. Moreover, the reminders can be easily tailored to your preferences. The app also incorporates various social media platforms such as Twitter and Facebook to communicate to users about changes and updates to the app. There's also an active online forum that allows users to have questions answered rom other users and share their experiences regarding other topics such as gestational diabetes or insulin pumps.

Pros
Glucose Buddy offers reminders to take your meds and check your blood glucose
Apple iPhone users can register at glucosebuddy.com to sync their logs to the site, input their glucose values or print medication and blood glucose logs for healthcare providers. You can also send reports to your healthcare provider via the website or app.

Cons
The app does not sync with CGMs (continuous glucose monitors), pumps or meters.
Both Apple and Android users can access the Glucose Buddy website but only Apple users can sync the app with the web portal. Android users must manually input their data on the website. Since there's no way for Android users to back-up their logs, if they lose their devices and haven't manually entered their logs on the web portal, they have to start over.
A built-in food database and calories tracker has been planned, but the release date has not yet been set.
Users are required to pay a $3.99 fee to enable weight and blood pressure logging.
 Diabetes Pilot App

Diabetes Pilot allows you to record your data in one convenient place: insulin, glucose and other medications, exercise, meals, weight, and blood pressure averages for up to 90 days. It also contains a database that includes important nutritional information on a wide range of food items in addition to information about protein, carbohydrate, fiber, fat, cholesterol, fiber, and other nutrients. Diabetes Pilot also features an insulin calculator that is designed to take into account the protein, carbohydrate and fiber content of foods you enter for meal in order to calculate the number of insulin units you need to reach your targeted blood sugar level.

Pros
Record and track your data including medications, exercise, weight, blood pressure, and meals in one place. You can also use the Flexible Note Records to record your events, test results and any other data you may like.
The integrated food database allows you to count calories carbohydrates and other nutritional information. Moreover, you can use the updated food database to search and scan barcodes.
The app generates comprehensive graphs and reports that allow you to find trends in your medications, blood sugar levels and other areas. Save and print reports in order to share them with your doctor.
The app allows you to sync data between devices.

Cons
There are additional charges to buy the software to sync food information and data to a computer.
The insulin does not take into consideration additional factors such as previous dose, exercise and other factors that could affect your insulin dose.
WaveSense Diabetes Manager
WaveSense Diabetes Manager allows you to keep track of your blood glucose results, insulin doses and carbohydrate intake.
Main features include :
video content from dLife,
a log book,
email reports,
trend charts,
color-coded results,
and fully customizable mealtime schedules and target ranges for hyper-/hypoglycemia limits.

Pros
Attractive design and easy navigation
Ability to easily customize for target blood glucose range, insulin use, meal schedules, and targets for pre-/post-prandial meals.
Easy food lookup
Allows for detailed notes regarding exercise, blood glucose entry, abnormalities in medication regime, excessive fat intake, alcohol, sick days, or skipped meals.
Recipes with detailed nutrition data.
WaveSense Diabetes Manager includes a share function allowing users to email their logbook data to their dietitians or other health professionals.
Videos featuring interviews and recipe demos with diabetes patients (both celebrities and regular people).
No intrusive advertisements

Cons
The app doesn't include an option for food journaling or a food tracker. A food journal has proven to be very helpful especially for people who have been newly diagnosed with diabetes especially when it comes to understanding how food patterns affect their blood sugar outcomes.
There's much enthusiasm especially among diabetes patients, caregivers and industry to use a wide range of digital tools particularly for diabetes self-management. Although large control trials are still needed to establish the cost-benefits and effectiveness of digital tools in improving diabetes outcomes, the future is promising.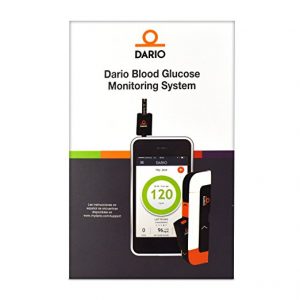 Read about the new DARIO smartphone app for Diabetes HERE!