New medication for Diabetes – What is Ertugliflozin?
FDA Approves Ertugliflozin (Steglatro) For Treatment of Diabetes
Ertugliflozin, which will be sold under the brand name Steglatro, is a drug for treatment of Type 2 diabetes. Although more than 30 million Americans suffer from diabetes, about 90% of these patients have type 2 diabetes.
Ertugliflozin is a sodium-glucose co transporter (SGLT2) Inhibitor. It was developed by Merck &Co and Pfizer Inc. and it is classified under drugs commonly known as glifloins. Ertugliflozin recently won USFDA (United States Food and Drug Administration) for treatment of type  2 diabetes.
How does Ertugliflozin Work?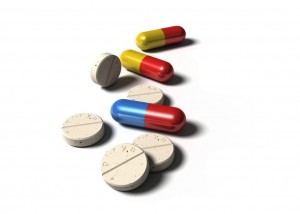 Being a sodium- glucose co-transporter (SGLT2) inhibitor, Ertugliflozin works by increasing secretion of glucose in the urine.
It mainly works  as part of two fixed-dose combinations which will constitute – dipeptidyl peptidase-4 (DPP-4) inhibitor sitagliptin (Steglujan) ; available as five milligram of Ertugliflozin per a hundred milligram of sitagliptin and fifteen milligram per a hundred milligram of sitagliptin ) to be taken once daily and with metformin ( Segluromet ; two and half milligram of Ertugliflozin per five hundred milligram of metformin; two and a half milligram per a thousand milligrams) to be taken twice daily.
For the drug to get approval by the FDA two trials have been conducted; the VERTIS MET and VERTIS SITA trials. These trials show that Ertugliflozin has been able to meet its primary goals and is actually able to regulate blood sugar in the patients who participated in the study.
VERTIS MET was conducted over a twenty six week period. It evaluated the efficiency and safety of the drug in patients with Type 2 diabetes. The study was conducted by administering Ertugliflozin in combination with metformin in comparison to taking placebo and metformin alongside those taking just metformin.
Patients who took Ertugliflozin had lower blood sugar, had lost more weight and had low blood pressure.
In the VERTIS SITA trial, Ertugliflozin was administered in combination with sitagliptin in comparison to placebo with sitagliptin. Lower blood sugars were reported in Diabetes Type 2 patients who were taking Ertugliflozin.
Do the Drugs have any Side Effects?
Patients treated using drugs in Ertugliflozin's class, sliflozin, have exhibited a few side effects. One of the effects reported is a condition known as KETOACIDOSIS. This is a serious life-threatening condition reported in both type 1 and type 2 diabetes patients. This is a condition that also requires urgent hospitalization.
If Ketoacidosis is detected, Ertugliflozin (Steglatro) should not be administered again. Patients should undergo keen examination before Steglatro is administered. Before initiating Steglatro risk factors such as pancreatic insulin deficiency from any cause, caloric restriction, and alcohol abuse should be taken into account.
Moreover, intravascular volume contraction has been reported in patients using Steglatro. It can also cause renal impairment. Acute kidney injury has also been reported in patients receiving sodium- glucose co-transporter (SGLT2) inhibitors. Factors that may predispose patients to acute kidney injury have to be considered before initiating steglatro. Ertugliflozin (Steglatro) should be discontinued immediately if acute kidney injury occurs and treatment should also be administered urgently.
Renal function should be evaluated before Ertugliflozin (Steglatro) is administered. This is because Ertugliflozin (Steglatro) increases serum creatinine and decreases eGFR which causes renal impairment.
Serious urinary tract infections including urosepsis and pyelonephritis have been reported in patient treated with Ertugliflozin (Steglatro) in clinical trials. Patients should be examined for urinary tract infection symptoms and should be treated urgently.
Even though Ertugliflozin (Steglatro) has not been linked to increased risk of lower limb amputation, factors that may predispose a patient to lower limb amputation should be considered and patients should be informed about it. This is because it has been observed that there is an increased risk of lower limb amputation in patients using SGLT2 inhibitors.
A lower dose of insulin or insulin secretagogue should be administered. This is because Ertugliflozin (Steglatro) may increase the risk of hypoglycemia when used in combination with insulin and/or an insulin secretagogue. Other risks and side effects include genital mycotic infections.
European Medicines Agency is still reviewing Ertugliflozin (Steglatro). However, it's expected to be available in the USA in early 2018.