A Vaccine for Type 1 Diabetes – Clinical Trials to begin 2018!
It is estimated that by the year 2050 in the United States alone, more than 5 million people will be living with Type 1 Diabetes. Since this condition is neither curable nor preventable, people who have been diagnosed with the condition must monitor their blood sugar levels constantly and manage them through activity, diet and insulin injections in order to avoid complications which are usually life-threatening.
Is Preventing Diabetes Actually Possible?
Although preventing or reversing diabetes might sound like a dream, the idea of a diabetes vaccine has been around for decades. However, a truly effective vaccine for Type 1 Diabetes (T1D) has remained out of scientists' grasp. In order to understand the search for a Type 1 Diabetes vaccine, it's essential to first understand how Type 1 Diabetes works. T1D was initially known as juvenile diabetes mainly because it usually shows up within the early years of life when the body's immune system destroys beta cells in pancreatic tissue.
Diabetes Vaccine and Our Immune System
Our immune system is a very essential part especially when it comes to our survival in the biosphere which is filled with dangerous toxins, viruses and bacteria. When our immune cells detect an invader, they immediately attack and destroy the foreign cells. However, in some cases, specialized immune cells go haywire and mistake beta cells for invaders. This misguided assault is responsible for type 1 diabetes. Over time, the body's ability to produce insulin is also impaired.
A vaccine that could prevent this autoimmune disease in children has been in the making for decades and is ready to start clinical trials in the year 2018. Although this is not a cure that will eliminate this disease, the vaccine might reduce the number of new diabetes cases.
Researchers at the University of Tampere in Finland have provided evidence linking a virus known as coxsackievirus B1 to the autoimmune reaction that triggers the body's own immune system to destroy beta cells in pancreatic tissue. Type 1 Diabetes is the decreased ability of the pancreas to produce insulin which helps our cells to absorb sugar out of the blood. This is usually the result of beta cells being destroyed by the immune system early in life.
There are various ways this process can be triggered and one example in infection by enteroviruses which can also cause meningitis, myocarditis, hand, foot and mouth disease, and polio. In 2014, a team of virologists from the University of Tampere led by Heikki Hyoty conducted a pair of studies on children with T1D to show that a coxsackievirus in the B group was associated with Type 1 Diabetes.
Studies have shown that enteroviruses are very common in newborns. On the other hand, the Center for Disease Control and Prevention has established that about 25% of the 444 enterovirus infections in the United States are caused by CVB1 (coxsackievirus B1). For some of these children, it's the start of an incurable condition.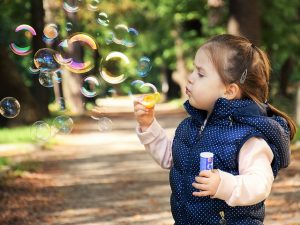 An estimate from the data shows that less than 5% of the children infected with CVB1 go on to develop T1D (Type 1 Diabetes). Although this does not seem like a lot, it suggests that hundreds of children around the world develop T1D each year. Additionally if the other CVB members also contribute to the condition, which they might, this number could be much higher. However, this newly developed diabetes vaccine might put a stop to this. In fact, Hyoty says that this vaccine has already been proven to be safe and effective on mice. Therefore, the process has taken a huge leap forward because the next stage is simply studying this new vaccine on humans.
Although the pre-clinical trials for Diabetes Type 1 Vaccine is the first step, the next step involves testing the vaccine on healthy humans to help identify any potential complications. This newly developed vaccine might also reduce other dangerous enterovirus infections.
"As a bonus, the vaccine might protect patients from infections and diseases that are caused by enteroviruses including myocarditis, ear infection, meningitis and common cold," says Hyoty.
However, it could take another 8 years before we know whether the vaccine actually does what it is supposed to do. Meanwhile, groups such as the JDRF (juvenile Diabetes research Foundation) are funding research into discovery of better ways to treat and prevent T1D by finding new ways to regenerate cells that produce insulin or by improving modern technology that can mimic the function of the pancreas.
Researchers recently identified immature cells in the human pancreas which can be stimulated to take up the job of beta cells that have been destroyed.
If people are given the vaccine early enough, it might actually prevent them from developing diabetes by teaching the immune system not to kill the beta cells. Researchers have also identified warning signs at the molecular level that can be used to tell when the immune system is getting ready to attack the pancreas even before the symptoms appear. This makes it possible for physicians to screen people who are categorized as high risk individuals.
It is also possible that a diabetes vaccine could reverse or halt beta cell decline in type 1 diabetes patients in order to reduce their need for insulin injections. Let's hope there's some good news on this soon!
Read on to Help your Child with Diabetes, live a normal life!