Is there anything else that can feel better after a long hard day at work than a 20 minute session relaxing with your feet on a diabetic foot massager?
Using a foot spa or a diabetic foot massager are both great ways to relieve and pamper your tense muscles, sooth those aches and pains associated with  long periods of standing, walking, or just daily activities that cause discomfort for the feet.
Diabetics are more susceptible to foot problems than healthy people which in turn means if they get a cut, ulcer or blister it can lead to infection which if left untreated can cause permanent life threatening problems, lead to amputation and in the worst case, even death!
Diabetic Foot Massager – So Many Varieties!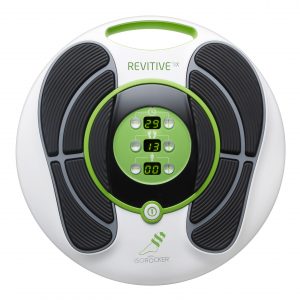 A diabetic foot massager is available in all shapes, sizes and price ranges and make a great gift for anyone who is diabetic.  One of my favorites I must admit, is the 'Electric Muscle Stimulation' variety. You just sit and relax, place your feet on the device where indicated and tiny pulses of electricity stimulate the nerves in the feet and legs. Of course there are adjustments so you would have it on a very mild pulse to start out with while you are getting used to the sensation. The action of nerve stimulation improves your blood flow and which then improves your circulation.

Other benefits of the Foot Massager…
Improves muscle strength
Reduces swelling
Slows down muscle wasting
And improves flexibility
Manual Diabetic Foot Roller
This is a cute little device I love also, because you can take it everywhere with your. Small and compact, doesn't take up much room,  perfect for traveling and even better when you sit back and get your partner to use it on your feet!
It's very important to realize that it is quite common that even increasing age, does bring about issues with poor circulation and blood flow. Diabetes or not! We are probably all going to experience some level of the problems outlined above at some stage.  We can all improve our circulation by more regular exercise and taking a closer look at what you eat.
Read more about how to treat diabetic foot pain treatment for Diabetic Neuropathy. HERE