They say that you can't get something for nothing, but when it comes to free blood glucose meters this isn't necessarily the truth. Even as death and disability rates from stroke, heart disease, and cancer continue to fall, diabetes is on the rise with many new cases diagnosed daily. This fact has led to there being a greater demand for blood glucose testing supplies and equipment like never before.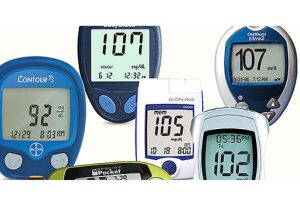 Now it is quite possible and even easy to obtain free blood glucose meters. When a person considers that the key to successful management of diabetes is keeping blood glucose levels as close to normal as possible, and that this can only be done with frequent blood glucose checks, then free blood glucose meters are a win-win situation.
Some free blood glucose meters are offered by the companies that make the meters. The facts are that practically every meter on the market requires a specific type of test strip and other testing supplies, and that most times strips can never be used interchangeably between models. When the meter manufacturing company supplies the meter to the patient for free they are practically guaranteeing that the patient will only purchase testing supplies that are made for that specific meter. This assures a steady income for the makers of the meter.
Many types of insurance will also supply the patient with free blood glucose meters. The key to proper management of diabetes and practically the only way to fend off the type of detrimental health effects that go along with it is by constantly maintaining a blood glucose level that is close to normal When the patient keeps normal blood sugar levels the incidence of other health effects are decreased. This leads to a decreased healthcare expense for the insurance company so the company can keep more of its profits.
Yes, it is true, in most cases you can't get something for nothing, and you get what you pay for. When it comes to free blood glucose meters, however, it is possible to get a modern, high quality meter for free.