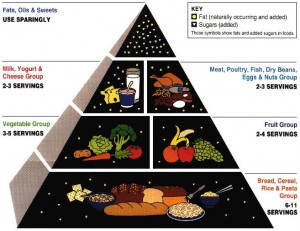 While maintain a healthy diet should be an important goal for everyone for those with the disease diets for type II diabetes can be a matter of life and death. For a person with normal health maintaining a healthy diet is important for weight control and to make sure that the body has the needed nutrients to function properly. For those using diets for type II diabetes the matter isn't so much about actual weight control as it is about controlling glucose levels within the body.
A properly designed and adhered to diet can make the difference between needing to take pharmaceutical measures for glucose control and simply controlling glucose levels by managing the diet.
Diets for type II diabetes deal mainly with making sure that the body has appropriate levels of proteins and vitamins, and keeping the levels of carbohydrates under control. Carbohydrates are one of the main parts of the dietary needs of the body as it is from the intake of carbohydrates that the body metabolizes the glucose that is used as fuel for each cell in the body.
There are two types of carbohydrates simple and complex. Simple carbohydrates are sugars like glucose, fructose, sucrose and lactose and are mainly found in processed foods and fruits. Complex carbohydrates are usually found in starchy foods like nuts, potatoes, rice, and beans. Complex carbohydrates are generally more desirable as part of healthy diets for type II diabetes as they digest slowly and provide long lasting and steady sources of energy father than the quick spike and fall of glucose levels which comes from simple carbohydrates.
The key to diets for type II diabetes is to properly balance carbohydrates in order to maintain blood sugar levels as close to normal as possible. If you have type II diabetes you should consult with your doctor or dietician for information on the type of diet that is just right for you.