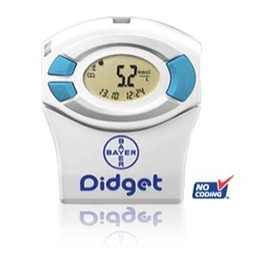 What is a Bloodless glucose meter?
Even since the early 1970s diabetics have been using glucose monitors to help maintain a safe blood sugar. But this results in painful testing up to three times a day, sometimes more!
Diabetes is where the body's organ called the pancreas fails to produce the required amounts of a chemical known as insulin. Insulin is a chemical responsible for all of the energy that you have. It takes the sugar in the blood and converts it into fuel that the body's cells can use. When the amounts of insulin are low the amounts of sugar are high. When the sugar level reaches a certain level the body begins to suffer damage. The damage that is typically done by the high blood sugar levels includes
This makes testing your blood sugar levels a "must do". But with a blood less glucose meter it can be much easier.
For years diabetics have had to prick their fingers with lancets. Lancets are small needle like contraptions that are used to draw blood sample. The sample is then checked by a glucose monitor. Having to do this constantly is very painful and time consuming. But as of 2008 a new form of noninvasive glucose monitor was created, called the bloodless glucose meter. The ''monitor'' is a thumb pad that uses electromagnetic wave to measure blood sugar amounts. After much research, scientists have figured out how to use the electromagnetic waves to detect glucose. Though the non invasive pad is not as accurate as a blood glucose monitor, it gives a close enough glucose level estimate.
. So if you are tired of pricking your fingers all day long and causing such pain, talk to your doctor about getting a bloodless glucose meter.