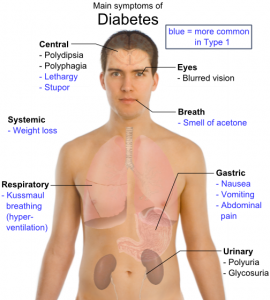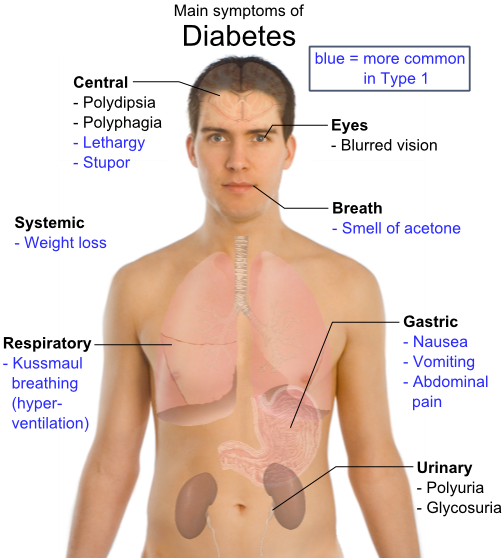 Symptoms of diabetes are different for everyone and take into consideration different underlying factors such as age, sex and heredity just to name a few. Some of the few common symptoms that come with diabetes is frequent urination, trouble quenching your thirst and sweats.
Symptoms of diabetes are typically seen as the same because there is underlying criteria that doctor's and physicians go by before they will test a person for diabetes. For example, someone who never seems to have trouble staying thirsty all the time or keeping themselves hydrated is generally a red flag. Someone who is having to go to the bathroom a lot more often than normal, may be showing signs of being a diabetic.
For most people they are unsure if they are showing symptoms of diabetes because they are just unsure. The best way to know is by knowing your body, after all no one knows your body like you do. If you know that you are trying to drink everything in sight because you just can't seem to get enough sugar then you need to contact your doctor or family physician and let them know. If you know you normally only go to the bathroom and urinate 5 times a day and now you are going 10 then obviously it isn't the normal for you so you need to contact your doctor.
Symptoms of diabetes is a great way to know if you are pre-diabetic or not, a lot of times knowing your body and being able to report symptoms is a great way to prevent anything further from happening to you. If you are experiencing symptoms of diabetes and can catch it soon enough then you may be able to catch your diabetes before you are diagnosed as being a full blown diabetes.