Although replacing regular soda with diet soda may spare you some empty calories, it still increases risk of type 2 diabetes and shouldn't be include in the diet for diabetes. New studies from Israel have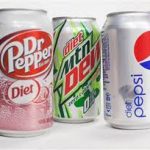 found that artificial sweeteners including aspartame, sucralose and saccharine alter glucose metabolism because they interfere with the balance of healthy bacteria in the gut. This leads to glucose intolerance which might cause diabetes.
What is Diet Soda?
Diet soda is a carbonated beverage that is sweetened with artificial sweeteners such as cyclamate, aspartame, sucralose, acesulfame-k or saccharin instead of sugar. Most popular sugar-sweetened beverages in the market have diet or light versions such as Pepsi max, diet Coke,

 sprite zero, etc. These beverages are sugar free and calorie free which is primarily meant to help people lose weight, avoid tooth decay, and prevent sugar related diseases such as diabetes and metabolic syndrome. However, evidence for these drinks helping against such conditions is nonexistent. In fact, the latest studies show that drinking diet soda increases the risk of gaining weight and developing diabetes.
The Relationship Between Diet Soda and Diabetes
A new large scale study demonstrates the connection between diet soda and diabetes. French researchers have found that drinking one 12 ounce can of diet soda per week increases the risk of developing type 2 diabetes by 33%. However, participants who drank 100% fruit juices had no additional risk. This study was also published in the American Journal of Clinical nutrition and it covered 66,118 adults whose health and dietary habits were observed for 15 years (from 1993 to 2007). Therefore, this large scale study over many years holds more credence than the previous smaller scale studies.
Artificial Sweeteners and Diabetes
Researches explained the connection between artificial sweeteners and diabetes,  by stating that one of the most commonly used artificial sweeteners known as aspartame causes an increase in the blood glucose levels (glycaemia) and hence a rise in insulin levels compared to the insulin produced by fruit sugar (sucrose).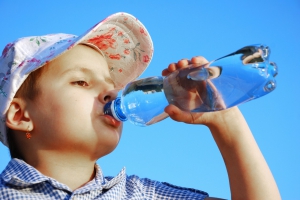 Diet soda contains the chemical aspartame which is broken down by the human body to formaldehyde. Formaldehyde has been banned from being around children because it is too toxic and aspartame can cause kidney damage and liver damage. Moreover, aspartame stimulates the production of cortisol, the hormone that encourages fat storage in the body. Therefore, people who drink diet soda actually store more fat than they lose! Since the Hormone cortisol is a stress hormone, drinking diet soda causes an increase in the risk of stress related problems such as high blood pressure, heart disease, and depression.
Diet soda and Metabolic Syndrome
Metabolic syndrome is a clustering of risk factors which occur together and increase your risk of stroke, heart disease and diabetes. These risk factors include;
Increased blood pressure
Abnormal cholesterol levels
Excess body fat especially around the waist (belly fat)
High blood glucose levels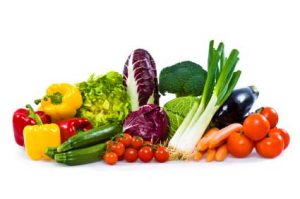 Although having one of these conditions does not mean you have metabolic syndrome, having any of these conditions increases the risk of serious disease. The risk is even greater when these risk factors occur in combination. Diet Soda and Diabetes, really don't make a good combination, so what should diabetics drink? Perhaps find another alternative like good old fashioned water or fresh made veggie juice!