The battle against diabetes in the United States is constant. Type 2 diabetes for the over 40 years category is more common because of increasing obesity which is largely due to the typical American diet. We eat more refined foods and fast foods and we are not getting the exercise that we need. It's astonishing that almost half of the US Population, either have diabetes, or fall into the Prediabetes category. BUT the best news about this diabetes epidemic is that it's almost entirely preventable!
Here's just a few tips when Opting for Fast Food.
Make sure to check out the "healthy options" on the menu, when visiting the big take-out chains.
Noodles area great choice, but make sure you choose an option with an accompaniment low in fat, like veges lean meat or fish.
Japanese food is a great choice – there's rice rolls with fish or vegetables, sashimi and sushi.
Always opt for boiled rice rather than Fried rice.
Try to avoid the sauces offered for salads and other foods – they can contain as much calories as the meal itself
Go for the wholegrain bread and roll variety where it's offered.
Drink water, or a no sugar version of soda.
Avoid hot dogs, pies, pastries and fries.
More HERE on Healthy food for Diabetics!

Can Diabetes be Reversed with Diet and Exercise
In type 2 diabetes, just like with your diet, the exercise program you choose needs to have goals that are achievable, but also rigorous enough to provide health benefits. If you have recently been diagnosed with Type 2 diabetes, there's a good chance you haven't exercised for quite some time. So take it slow to start! Around 30 minutes per day to start is good – but if you find you can't manage that all in one stint, then you can certainly break it up into 3 smaller sessions that you can manage.
Walking every day is a great place to start.  Just start out with 15 minutes per day and build as you start to improve fitness.
Try and arrange to walk with a friend
Try to increase your daily activity levels in general – by walking the stairs instead of taking the elevator. Parking a little further away from the grocery store and walking the extra.
Get yourself a pedometer to count your steps and motivate you to reach your set goals for the day.
Join a gym or an exercise class. This is good as  you will have a class leader to follow, and also there would be someone to help in the event of an emergency.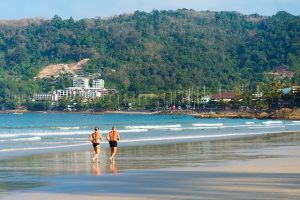 Managing your Blood Glucose Levels.
Just as regular exercise is an essential part of controlling your diabetes, keeping regular checks on your Blood sugar levels is equally important for type 2 diabetes . Take steps to maintain its range.
Use a Blood Glucose Meter to make random checks of your blood sugar levels several times during the day. There are many types of blood glucometers available. Choose one you like and use as indicated several times a day to record your levels.
Signs of Hyperglycemia.
The excessive thirst,
frequent urination
blurry vision.
Fatigue
Weight loss
Headaches
Signs of Hypoglycemia.
nervousness,
tremors or signs of weakness,
fainting
Excessive Hunger