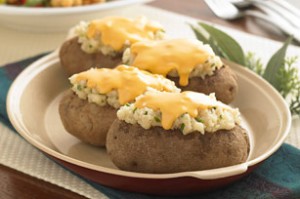 Menus for diabetics, the phrase probably conjures up images of bland foods, with very little sugar, and nothing at all fried in order to keep the fat content of the food down. The truth is menus for diabetics are not bad meal plans, and with careful consideration those who suffer from type 2 diabetes can enjoy a good tasting and varied menu. As a matter of fact, once menus for diabetics are examined and seen for what they are it probably wouldn't be a bad idea for some of us who are non-diabetic to follow the same food regimen. One thing that menus for diabetics have in common with most menus for weight loss is control of carbohydrate intake.
The whole reason those with type 2 diabetes have to follow menu plans is because their body does not process glucose, the sugar derived from food, correctly. This puts some people under the incorrect belief that the type 2 diabetic can eat anything they like with no worries as long as there is no sugar added. This is simply not true. Many common foods, especially starchy foods like rice, potatoes, and even white bread are quickly broken down by the body into simple sugars, and if too much of this is eaten it can lead to unhealthy or even dangerous blood glucose level increases for the type 2 diabetic.
The whole goal of planning a menu for a diabetic is to control the way their blood glucose behaves by eating complex carbohydrates and proteins. One of the rules of the thumb is that unless the food is a protein, like chicken or fish, white foods are bad foods. When a diabetic carefully plans their intake of carbohydrates they can better control their amount of body fat, and keep their blood glucose levels fairly close to normal. By using appropriate menus for diabetics a type 2 diabetic may be able to effectively manage their disease with diet and exercise alone and so live a full an healthy life.