Thirty thousand people a year are diagnosed with Type One, also known as juvenile or childhood diabetes and it is extremely important the parents be familiar with the signs of childhood diabetes.
While death and disabilities related to heart disease, stroke, and cancer have been on the decline in recent years the number of new cases of diabetes has skyrocketed, and while there is, as yet, no cure for the disease early diagnosis and proper treatment is the key to a long and healthy life for those who suffer from the disease.
During childhood there are lots of different ailments that parents have to contend with. From chickenpox, to ear infections, to the ubiquitous "stomach bug" there are any number of common small ailments that afflict children and the trick is to discern when the child's sickness is a simple virus and when it may be a sign of something more sinister such as one of the signs of childhood diabetes.
Signs of Childhood Diabetes May be Overlooked
A Few Warning Signs of Childhood Diabetes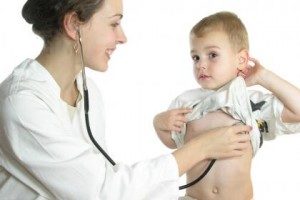 One of the signs of childhood diabetes is frequent urination, as the body ceases to produce insulin glucose in the blood is not metabolized and the body responds by attempting to flush out the excess glucose through urination. Another common symptom of childhood diabetes is incessant thirst which is also as a result of the body attempting to take care of the excess glucose. Since the child's body isn't metabolizing glucose properly it will often lead to a constant craving for food, especially sugary foods. Of course, since sugar equals glucose and glucose equals energy the child will often be irritable and complain of being tired and may even refuse to play like normal. Type One diabetes may lead to blurred vision and this, along with vomiting, a "fruity" breath odor, and unconsciousness are signs of childhood diabetes which may indicate a condition that is a true emergency and could soon result in coma or even death.
Recognize the Signs of Childhood Diabetes
Since signs of childhood diabetes are so easily disguised as common childhood illnesses there is no sure way to know without having tests done by a doctor. The best way for a parent to know when or if there is childhood diabetes or any other ailment going on with their child is to simply know their child. Take time to get to know your child, spend time with them, then any changes in behavior are more evident and you will know when there is something amiss.
Article archive in Signs of Childhood Diabetes for Early Diagnosis and Treatment also see our related article about Diabetes Care.