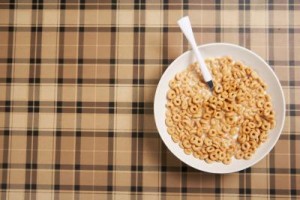 Cereals For Diabetics
Diabetics love to eat breakfast just like anyone else does –  but are there really good choices available out there for diabetics? Diabetics can eat all kinds of food, which also includes commercial breakfast cereals. As we all know, eating the same foods over and over tends to get a bit boring – agree?  So as long as we try and go for choices with at least 3 grams of dietary fiber and no more than 5 grams of total sugar, there's huge variety out there for us for breakfast.
It's best to stay right away from those with
  dried fruit
  marshmellows
  chocolate flavorings
  frostings
as they just add additional unwanted sugars.
Cereals for diabetics – How to choose a Healthy one.
 When choosing your cereals you MUST LOOK AT THE INGREDIENTS LIST CAREFULLY.  By far, the best cereals are the ones made with whole grains. They have a higher fiber content and are much lower in fats. Whole grain cereals are also a good source of vitamins, minerals, carbs and protein.
Try these Cereals for Diabetics for a great start to your day.
Uncle Sam Flakes   3/4 of a cup includes:
10 grams fiber
only 1 gram sugar!
38 grams total carbs
and only 5 grams fat
Fiber One – Original  1 cup includes:
28 grams fiber
0 grams sugar!
50 grams total carbs
and only 2 grams fat
Kellogg's All-Bran Original  1/2 cup includes:
10 grams fiber
6 grams sugar
23 grams total carbs
and 1 gram fat
Weet-bix  1/2 cup includes:
4 grams fiber
4 grams sugar
25 grams total carbs
1 gram fat
Here's just a few of the cold breakfast cereals you should AVOID.
Kellogg's Froot Loops – 1 cup has 12 grams sugar, 25 grams carbs, and little else.
Kellogg's choconilla Cocoa Krispies – pretty much the same as above!
Quaker Cap'N Crunch Berries –  3/4 cup has 11 grams sugar
Cheerios for instance, are a lot better for you and have loads more nutritional value than Frosted Flakes. We all know that cereals may taste better when they have the added sugar but by choosing your cereals wisely, you can maintain your diabetes and your health.
When it comes to cereals we all know that by eating a good breakfast you can jump start your body into losing weight, feeling good about yourself as well as having lots of energy to get you through the day. Choosing the right cereals for diabetics, makes you feel full for longer and gets you off to a great start!