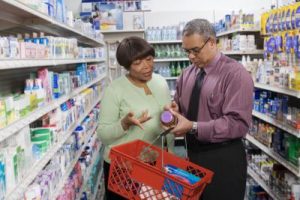 What are the effects of high blood sugar? High blood sugar is extremely dangerous and affects almost every body system. High blood sugar, more commonly called hyperglycemia, causes damage to the body if it stays like that for too long. Diabetes is severe high blood sugar.
This condition affects over 30 million people in the United States alone. This disease is quickly becoming an epidemic that has most nations taking notice.
Diabetes is where the pancreas organ is not working efficiently and producing the needed amounts of a vital hormone called insulin. Insulin is responsible for the energy that your body has. It must bond with the sugar in the blood before it can be absorbed by the cells. So if there is not enough insulin two things happen.
The first thing is that the body starts to weaken as it doesn't get the fuel it needs. The second severe thing is that the glucose levels begin to rise rapidly. Once those glucose levels reach a certain point they begin to damage the body and some of its main systems. The most common damage that occurs from diabetes is damage to the heart, kidney, eyes, nerves, and the chance of getting diseases. So this means that controlling your blood sugar is extremely important. But what are the effects of high blood sugar?
The most common effects of high blood sugar are damage to main systems. The kidneys become damaged as the kidneys have to pull the excess glucose out of the blood. The heart is damaged by the excess glucose it has to pump. The eyes are extremely susceptible to the damage caused by the high blood sugar levels. The nerves bodies wide are damaged but is mostly felt in the feet. So now you know the effects of high blood sugar.